Gospel Hour June 3&4
 

Sir Winston Churchill Square

Africanival is to share and celebrate with Edmontonians, the colorful, rich, inviting and diverse cultures of peoples of African descent in Edmonton and beyond.

Sponsors
To share and celebrate with Edmontonians, the colourful, rich, inviting and diverse cultures of peoples of African descent.
 An opportunity to reach out to, attract potential customers from over 20,000 Albertans of diverse communities in a fun, engaging and respectful way. 
Volunteers
Volunteers will be involved in planning the event, sit at the planning committee. They will lead sub-committees which will be focused on specific art forms such as poetry or music performance. They will be involved in outreach and be communicating the word out to the community. 
Africanival 2023 - June 3 & 4
Fashion Show
Cultural Performance
Gospel Hour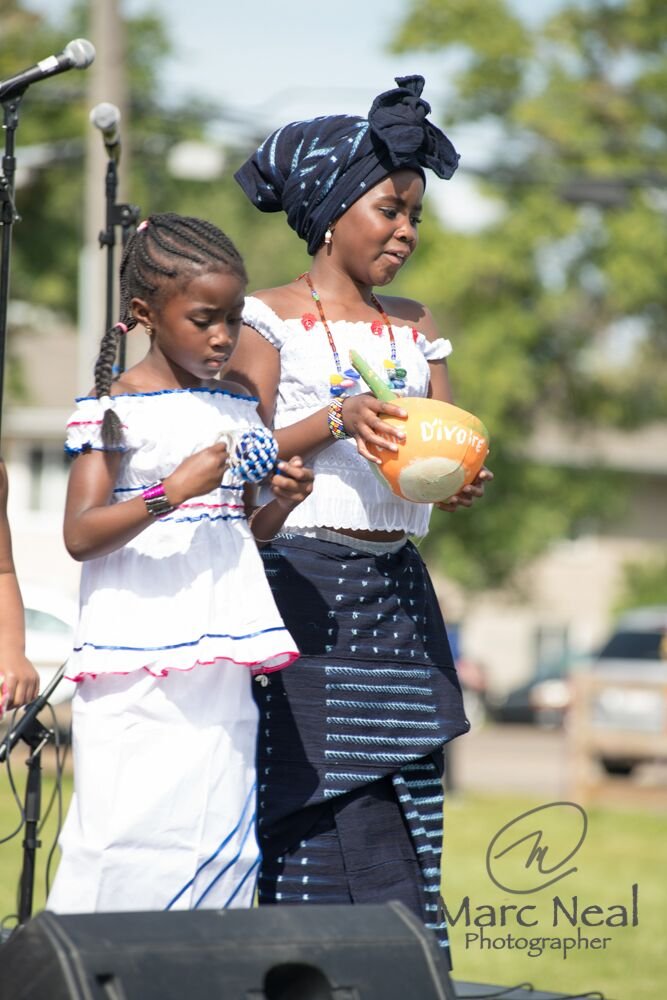 Kids Corner
Africanival 2022 – the Good, the Wow, the Fantasies!
Africanival 2022 Plan is Now Released…
You're Invited to Africanival on July 16 &17
Who lights a lamp and does not share its light with others?
You, your family, and friends are invited to share and enjoy African heritage, its diverse, rich, and inviting cultures, as well as, talents, organizations, skills, and businesses, through Africanival 2022, scheduled for July 16 to 17, at the Louise McKinney Riverfront Park, 9999 Grierson Hill NW, Edmonton, Alberta, T5H 2A4.
The first impression always counts!
There will be a welcoming entrance that will double as the photo booth of the festival.
Music is the food of the mind!
Nigerian Highlife with the talented King Ramon, a drumming party with the one and only, Sangea Drumming, the rising Edmonton star $heki-$heki, dubbed the Edmonton Yemi Alade, Reggae time, Gospel hour hosted by the amazing Don Dee, only but a few of the 30+ performances that will keep the stage bubbly from across Alberta, sharing cultures from all regions of Africa, the Caribbean, and the Americas.
Who sees a head-turning hot princess, or a good-looking prince that evokes heavenly emotions, and not be washed in superhuman fantasies?
Well, the exciting Fashion Show with some of the most beautiful and talented models, showcasing the works of some of the most innovative fashion designers will take to the stage.
An electronic display of all sponsors and vendors on the stage to share who is doing what at Africanival 2022, will remind us of what is happening or coming up next.
What is new this year?
New this year is a focus on developing talents with a busy kids corner equipped with writing and painting sessions to help develop artistic talents, soften with games, face painting, and a lively bouncy castle.
If variety is truly the spice of life, then Africanival 2022 Food Corner exemplifies that with different cultural delicacies, such as the mouth-watering Jollof Rice, the inviting Fried Plantain, the puffy Puff-puff, the delicious Jerk Chicken, and my favourite, the hot crispy Jamaican Patty, and its cousin, the cracking yummy African Meat Pie.
A beer garden to chill after a hot and busy day, adjacent to an engaging marketplace that will carry on with vendors selling online at the Diversity Online Market (DOM) throughout the year is another exciting new addition to Africanival 2022.
Africanival 2022 will be the largest gathering of Black communities gathered to celebrate African culture, from all over Alberta and Canada with an objective, to share and celebrate, the colourful, rich, inviting, and diverse cultures of peoples of African descent.
On our own, we go so fast, but together, we go so far!
Communities have been invited to take part with cultural roots in West, South, East, Central, and North Africa, as well as, brothers and sisters from the Caribbean, central, Latin America, indigenous, and Asian communities.
It will be a cultural blast you don't want to miss!