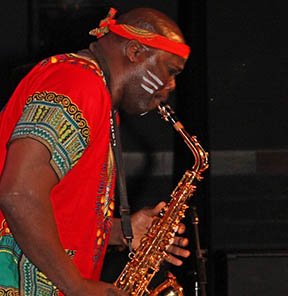 My name is King Ramon Adetona, I'm a professional saxophone player.
I joined the church choir when I was 17 years old and my mentor was my brother Adetola. He leaves in Germany and has his own band called Tola Osumare I started my music career in Germany and moved Chicago to play for lots of churches and played blues with some of my American friends.
In 1996 came to Toronto for a concert and fell in love with the city and moved to Toronto. I played for Yinka band, Femi Abosede Afro beats. In 2005 I formed a band called KING RAMON AFRO – HIGHLIFE. I have recorded albums with my brother called Igba laiye and get up and dance and with Munya Mataruse called Kole baje.
$heeki formally known as Ruth Lamadine was born in the ljebu-Oru refugee Camp in Ogun State in 1997. Raised by her single mother; Welley $heeki learned what it meant to be a strong, fierce woman from an early age. When $heeki was 8 months old her passion for singing started to emerge.
Even in a refugee camp, Welley would encourage $heeki to perform for other refugees in church and community events.
When her family had the opportunity to move to Canada in 2007, Sheeki started to take her music more seriously by advancing her writing and composition skills.
$heeki hopes to inspire others to be compassionate, and encourage self-love, authenticity and transformation. The energy of $heel<i is to interconnect our souls through the lens of music.
Tal<e a deep dive into the world of $heeki.
My name is Emery-Theo Besong, and I am 10 years old. I started 
playing violin at age 8. My parents wanted me to play piano or guitar, 
but I wasn't into all those, because I knew exactly what I wanted – 
Violin.
At first, it was difficult, I could hardly hold the bow
properly! But I had to push through and now I play like I've had a 
violin my whole life. I hope you'll be blessed with my music.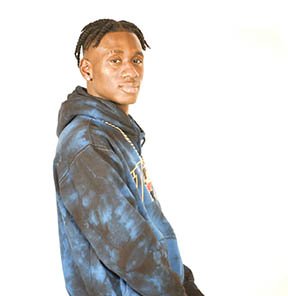 Zoezoe2fresh was born Ibrahim Kabba in Sierra Leone on September 26, 1998.
At age 2, his mother, Aminatu was forced to seek  refuge in Canada due to the civil war in Sierra
Leone.
Growing up Ibrahim watched his single mother work two jobs to provide for their little family. He credits his mother for instilling his tenacious hardworking spirit.
Ibrahim followed his passions and found great success playing soccer and basketball throughout his high school years.
However, at age 16, he felt pulled toward the world of music. At 17, he wrote his first song titled "No Game". He didn't realize it then but this moment would be a catalyst that would change his life.
After being discovered by RaxxonRaxx founder Tiger Smith, ZoeZoe2Fresh was born and with that came a celebrated career in only a few short years.
To date, ZoeZoe has performed with several international superstars such as Timaya, Demarco, 2FaceBaba, and PSquare.
Since 2018 ZoeZoe has blessed us with banger after banger. With fire singles such as 'All Talk', 'Body Roek', 'Sacrifice', and 'Drip Drip', it's understandable how ZoeZoe has over 2 million Youtube views and over 1 million Spotify streams.
With undeniable talent, grit, and determination ZoeZoe's career is one to watch!
My name is Elizabeth Muturi. I am an Afro-Canadian originally from Kenya. I am a gospel artist, traditional dancer, comedian as well as a motivational speaker. I am so humbled to have found out about this wonderful opportunity to share my God-given talents. Though I am a single mom of two children,  I believe I can still impact others and make a difference through my talents.
During the past heritage festivals, I have performed at the Kenyan pavilion. I believe we were meant to uplift one another and give back to the community. It would be a huge privilege to be part of the Africanival event 2022. Thank you for your consideration and I look forward to hearing from you. God bless you.
My name is Evangel Omari Misori; I usually go by Angel. I'm 14 years old. I sing, play piano, and write my own songs… you will have an opportunity to hear it here first hand. 
I started playing piano at age 5 when my parents enrolled me in a musical school. At 10, my mom encouraged me to incorporate my voice with my keys, and it has never felt better. I like to feel the power in me by singing and playing the piano.
I sing all types of genres, but love gospel the most, it brings out the fire in me or my true purpose. It also enables me to spread the gospel the best way I know how – through songs. I hope you love what I have to offer and to show the world there is a higher power beyond what the eyes can see. Together, we make the world a better place.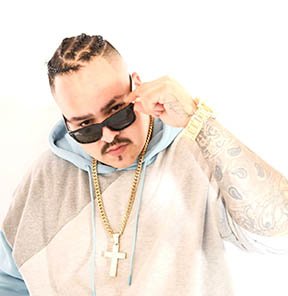 Looney Dablockboy was born Lee Harrison Shirt in 1990 in Edmonton to a First Nations Cree mother and Metis father.
Soon after his birth, Lee moved to Saddle Lake Cree Nation Reserve with his mother. Lee lost contact with his father at a young age, so his mother was left to raise him and his siblings all on her own.
After being heavily inspired by 2Pac, Biggie, Ice Cube, and 50 cents, at age 16, Lee began rapping over instrumentals on youtube with friends.
However, it wasn't until Lee met Tiger Smith in 2018 that his music career started to grow more professionally.
After the huge success of his first single 'Pull Up', Lee knows exactly where he's taking his career, and that's right to the Billboard Top 100.
Be assured you'll be hearing a lot more from Looney Dblock boy!
With a splendid repertoire that draws heavily from the rich traditions of West African performance art, Sangea continues to brilliantly redefine what it means to revitalize tradition and in turn, captivate a modern audience.
 Sangea is a diverse West-African performance group made up of 8 members from several countries in Africa, and from Mexico and Canada. The name of the group means female leader and is a common name given to young girls in Liberia.
 Established in 2012, the group has grown from being a household name amongst several communities within the Edmonton area, to becoming a leader in the forward progression of traditional West-African music, dance, poetry, and theatre in it's home province and across the country at large.
Afro Groove is a young dynamic afro, pop, jazz fusion group based in Edmonton, Alberta Province in Canada and originally coming from Zimbabwe
It comprises multi-talented musicians who have been working with a different number of artists from the native country and the world over.
Before relocating to Canada, they worked with the late African music legend Oliver Mtukudzi from Zimbabwe in album recordings and tours in different parts of the world in Africa, North and South America, Europe, Australasia, The Caribbean Islands, and sharing the stage with musicians like Hugh Masekela, Salif Keita, Ismael Lo, Richard Bona and many artists. They incorporate a unique sound blending with Zimbabwe traditional rhythms and Africa at large.
It comprises Enock Piroro on bass, Munyaradzi Viya on keyboards, Tatenda Viya on electronics and acoustic guitar, and Paul Muguraguiri on drums.
My name is Silas Agbebaku I am a Raggea musician living in Edmonton Canada.
I have been making music since the year 2000
I love Reggae music.
I started playing music in the Gambia after I came to Edmonton.
Guest performance
The Cultural Association Folklorical Ballet Mexico Lindo of Alberta was funded in July 2007 by Gabriela Jessome..Our classes are at St. Luke's Anglican Church, 8424 95th Ave. Fridays and Saturdays. Our mission: Sharing Culture through dance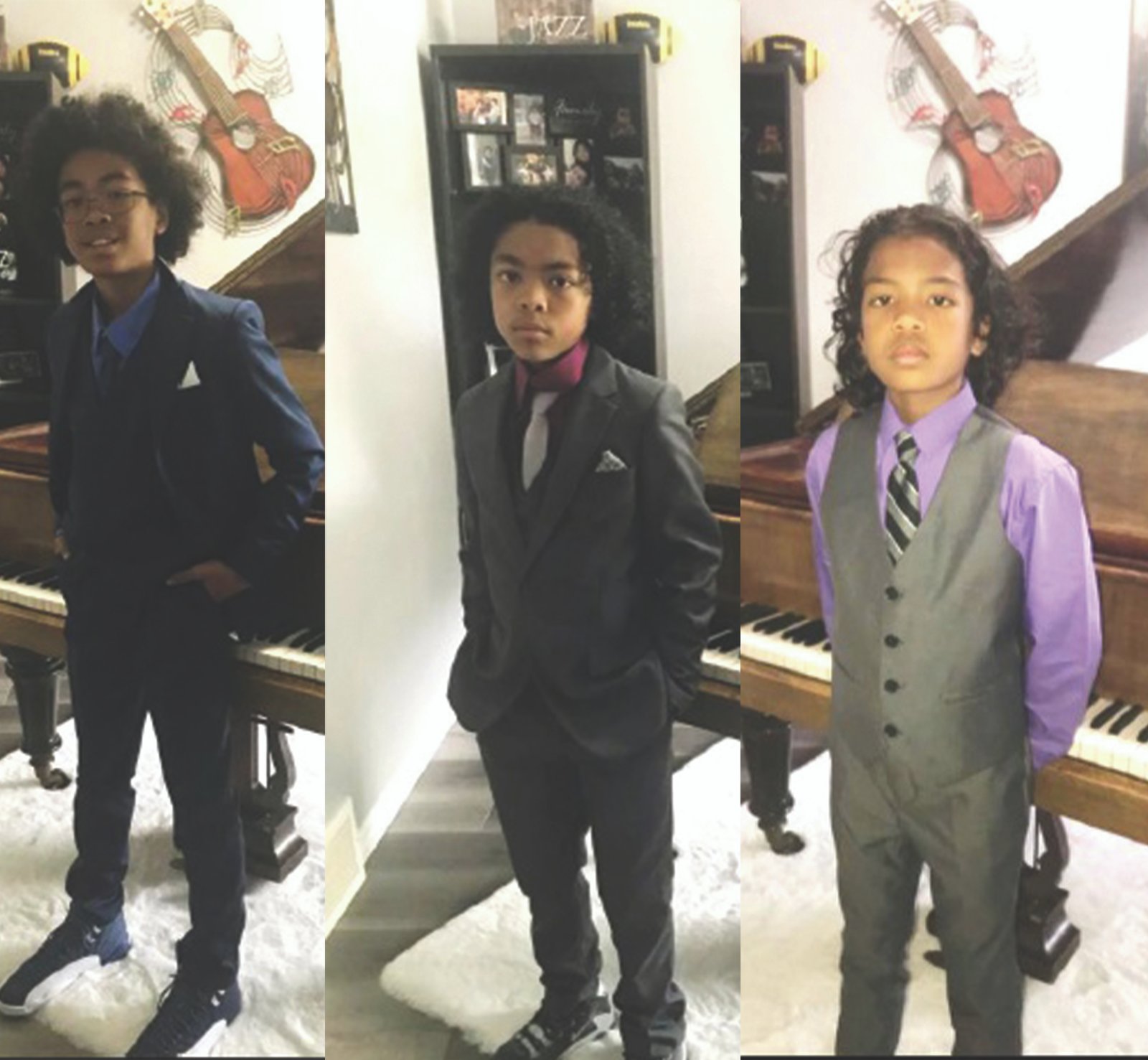 The Louis are three young multi-talented brothers, who are musically oriented and seriously fun inspiring pianists, and multi-sports student-athletes. Influenced and Inspired by yesterday's unforgettable classic melodies of Motown, Louisiana Blues, and today's best music, they are melodiously captivating with their solo and trio piano performances. Their repertoire includes an extremely diverse variety of music genres: Classical – Motown – Soul – Blues – Jazz – Boogie-Woogie – Pop – Disco – Hip Hop – Rhythm and Blues/R&B – and today's greatest hits.
A natural talent, MarvinKann is an emerging artiste from Canada. Born in Liberia, West Africa, MarvinKann is a poet, singer-songwriter and sound engineer. His sound is best described as In-Motion Afro-pop, fusing pop-perfect hooks to infinite African Rhythms. To date he has put out a number of well received releases that have seen him grow his following worldwide.
Ibrah kelfala Is a 25 years old versatile musician hailing from Freetown, Sierra Leonean but currently residing in Edmonton. His Discography ranges from Rap to Afrobeats to dancehall to reggae and even RnB, he can do it all… it's never really a dull moment when he's on stage. The MC has been recording for about 4 years now and loving every bit of the journey/process, "the growth in my sound and just life in general is unexplainable yet Very Prominent in my Songs and His Stage Presence" he bids. With The Africar Just Around The Corner He States " Edmonton Come Share/Tap Into My Energy/Frequency!, See you all July 16-17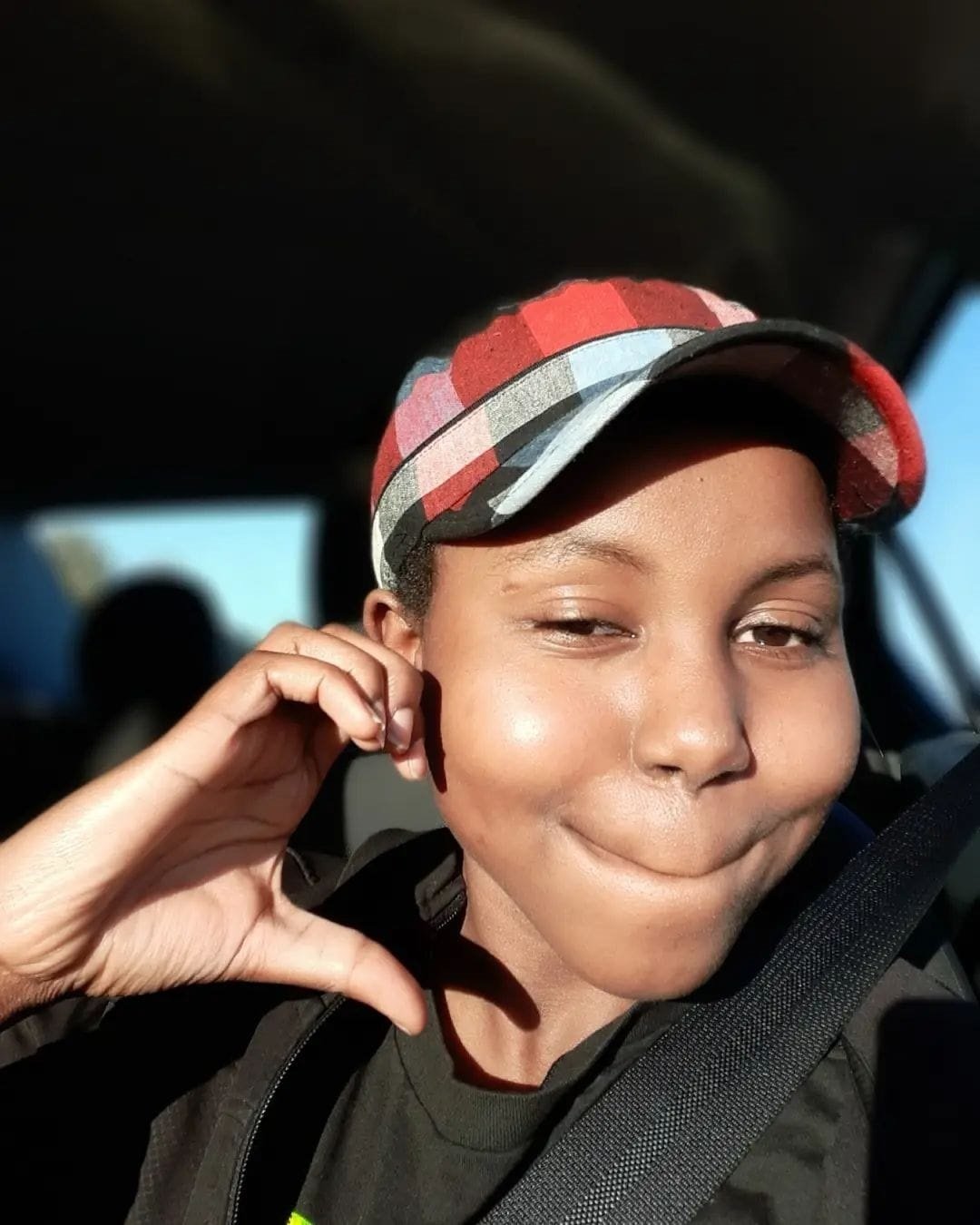 Hello, my name is Teresah Jane Muturi and  I am a dancer. I am currently in my senior high school year. If I were to be asked what is my favorite thing to do, I would say dancing. Ever since I came to Canada, I have received many comments from my family, friends and strangers that encourage me to dance more. I want to try and use every opportunity I have to share with others and use my talent. I have been hesitant many times and my mom always says " You are young once" and "use the opportunities you have now so you do not regret in the future". This year, I danced in front of my school during Black History Month and I didn't expect the audience's reaction. Different students said encouraging words to me in the hallways and ever since that day, I was more open towards my school. I would like to be part of the performers at Africanival because I want to inspire young people like me and encourage them to use their talents. Thank you for your consideration in this matter.
L.I.L.Y kids is a kids community choir that helps kids learn more about God and sing various gospel songs
Eunice Kemunto is a Kenyan -Canadian Gospel Music Songstress and Author. She brings rhythmic, inspirational music that would draw listeners to enjoy and reflect on the love of God.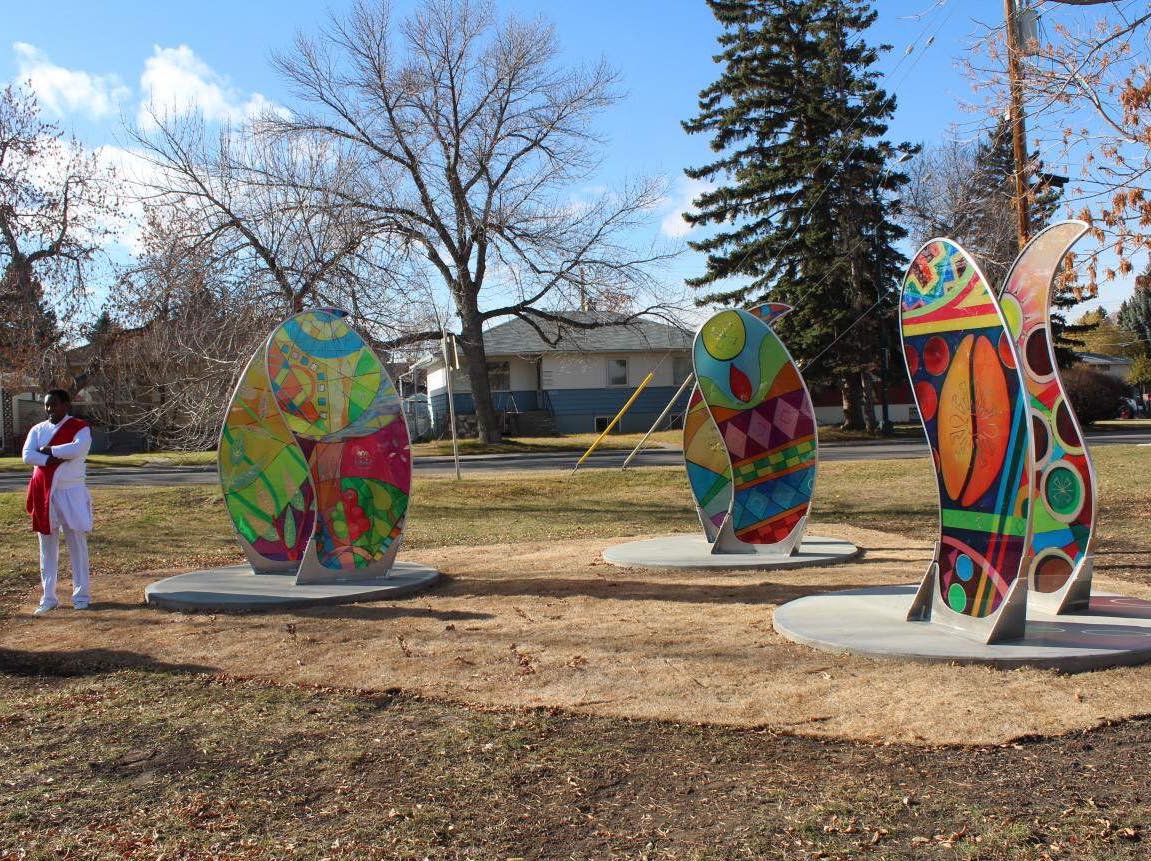 Sisay Shimeles is a visual artist and graphic designer. He graduated in fine arts and design from Addis Ababa University, in Ethiopia and in Communication/Graphic Design from George-Simon-Ohm University, in Germany.
He has had several solo and group art exhibitions in Africa, Europe, and North America. Since moving to Calgary, he has participated in many diverse community-oriented events and activities to showcase his talent. He has been commissioned for various public art projects from utility box, park bins, BRT shelter and street banner (flag) arts to an 8'x12' large mural art on permanent display on International Avenue (17th Ave. SE).
Some of his publicarts are to be seen in Dover, Forest Lawn, Beddington Heights, Canyon Meadows and Spruce Cliff Communities. Beside his number of exhibitions, he teaches the fundamentals of African art techniques, hosts diverse art workshops, and works as a freelance graphic designer.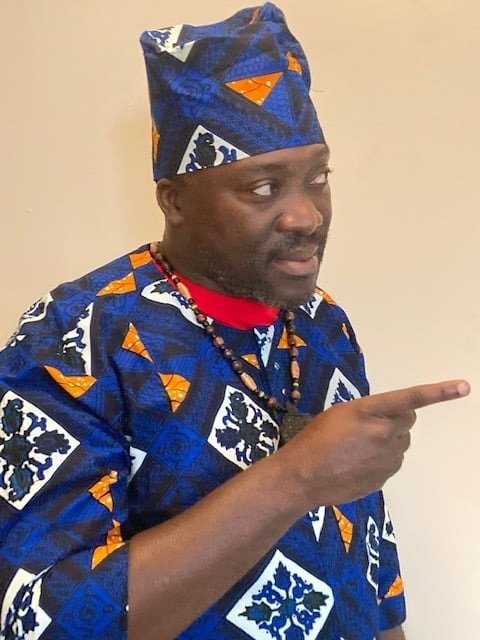 HEBERT POLL GUTIÉRREZ (HAVANA CITY, CUBA, 1977)
Author, playwright, poet, and storyteller. I am a Cuban Canadian artist with 16 years of experience trying to connect with the world through writing art. I believe in the power of stories, in the power of theatre to shape realities. Art is and will be my strategy to defend my triple cultural identity: My identity as an artist, as a Cuban, and as an Afro-descendant.
I have published 8 books. My last published book is:
Whispers from the black Gods (Poetry) The Elite Lizzard Publishing Company, Canada, 2022.
Some of my writings also appear in magazines and in more than 20 anthologies from Cuba, Venezuela, Canada, Spain, the United States, Mexico, Germany, and other countries.
My theater scripts have been represented by companies from Latin America, Europe, and Canada.
I am a member of several cultural organizations in Canada. Among them, we can mention SpanicArts, Calgary, Playwrights Guild of Canada, FAVA (Film and Video Arts Society Alberta).
I was named Calgary's Artist of the Month of December 2021. The recognition was awarded by the Immigrant Council for Arts Innovation (ICAI).