One Edmonton Historian or cultural leader is invited in to tell the public the what, why, when and where of a specific story or cultural item . The person will  explain to the public the meaning of that story or cultural uniqueness and connect it with Edmontonian presently and how that will be useful to future generations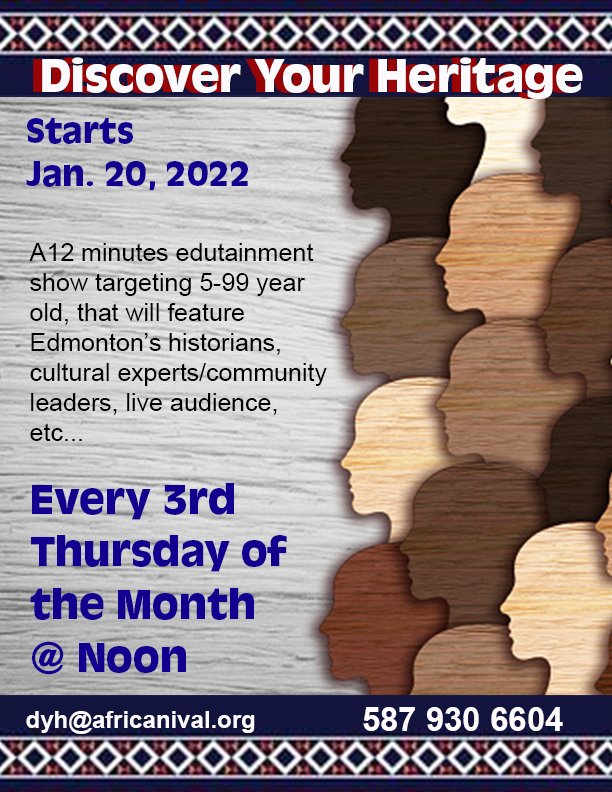 Discover Your Heritage is a 12 minutes edutainment show targeting 5-99 year old, that will feature  Edmonton historians, cultural experts/community leaders and later on live audience, such as traditional artistes (musicians, poets and traditional dance crews) and the general public in a bid to showcase more Edmonton stories, take down stereotypes,  increase awareness on uniqueness , encourage and promote cultural practices among youth, and also help in eradicating false perception, stigma and discrimination based on the way somebody smells eats, talks, celebrates common occasions such as birth, death, or just its way of life. 
 Discover Your Heritage will set the stage for one person coming in to share the uniqueness of our Edmontonian roots with the rest of the world. It may be through a cultural video showcasing a particular place, story or event  while incorporating humor and blending well with the general public.